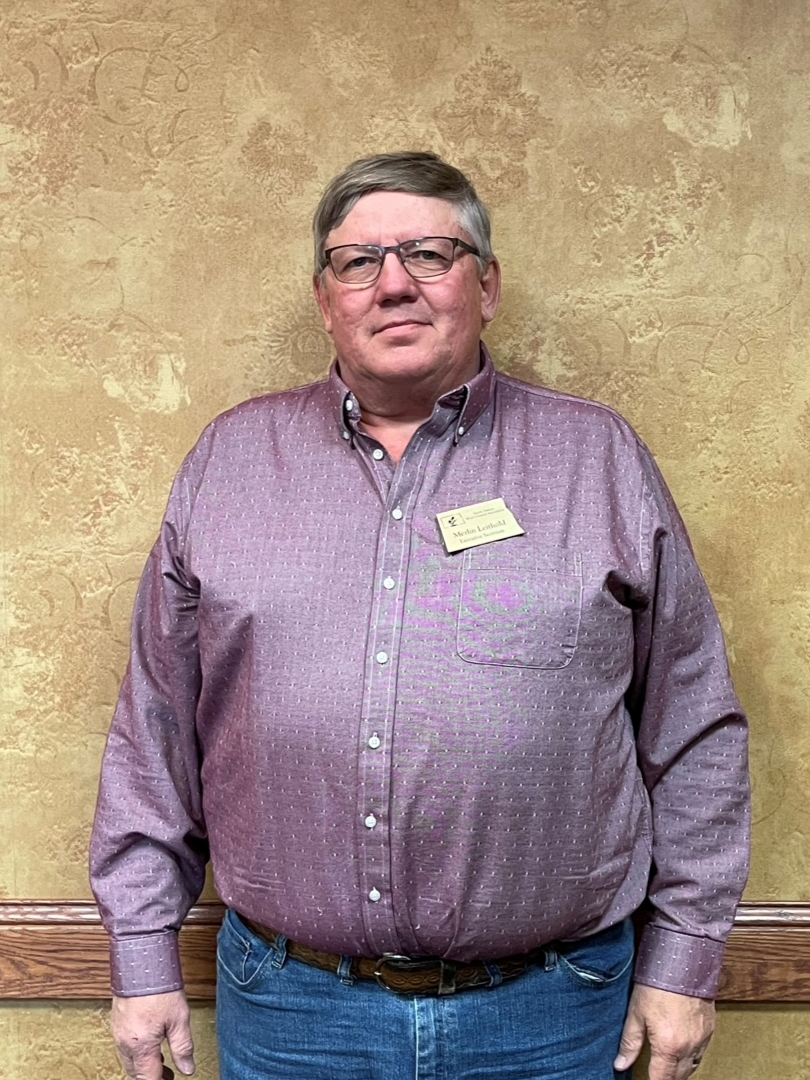 Merlin Leithold Exec Secretary
Merlin lives on the family farm in Elgin ND which has been in the family for 92 years, raising cattle, horses, and a few chickens. Graduated from Elgin High School, attended Dickinson State College, and Capital Commercial College in Bismarck. Worked at a grain elevator for 14 plus years half of those serving as manager. He has been the Grant County Weed Officer since 1991. Been on the NDWCA board of directors for 18 consecutive years serving as president in 1998. Has been the lobbyist since 1995 and Executive Secretary since 2013. Married to Lorele, they have 5 children and 8 grandchildren.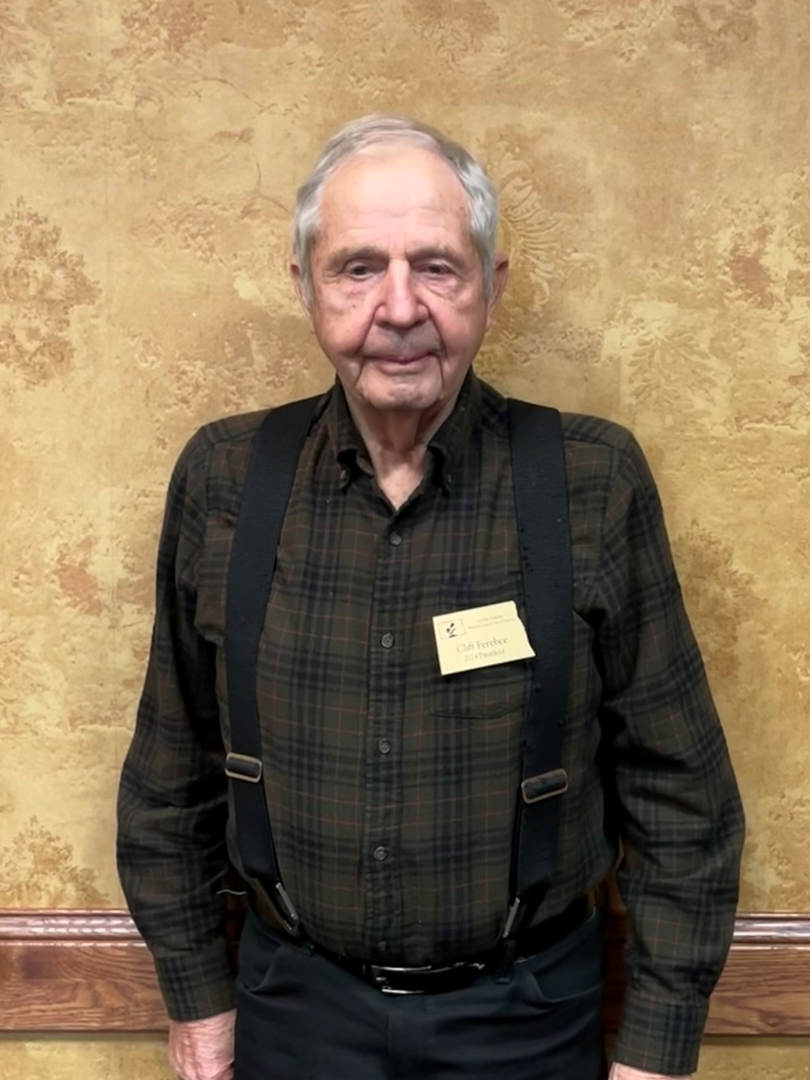 Cliff Ferebee 2nd VP
I am currently serving on the Dunn County Week Board and the JDA.  I am a past Dunn County Commissioner, and have served on several boards including Farm Credit Services on the local, state, regional, and national levels.
My wife, Marion, and I have lived in the Halliday area our whole lives.  We have 4 children, 8 grandchildren, and 4 great grandchildren.  I am still active on the farm/ranch with my son and 2 grandsons.  We have a  cow/calf operation and a variety of grains.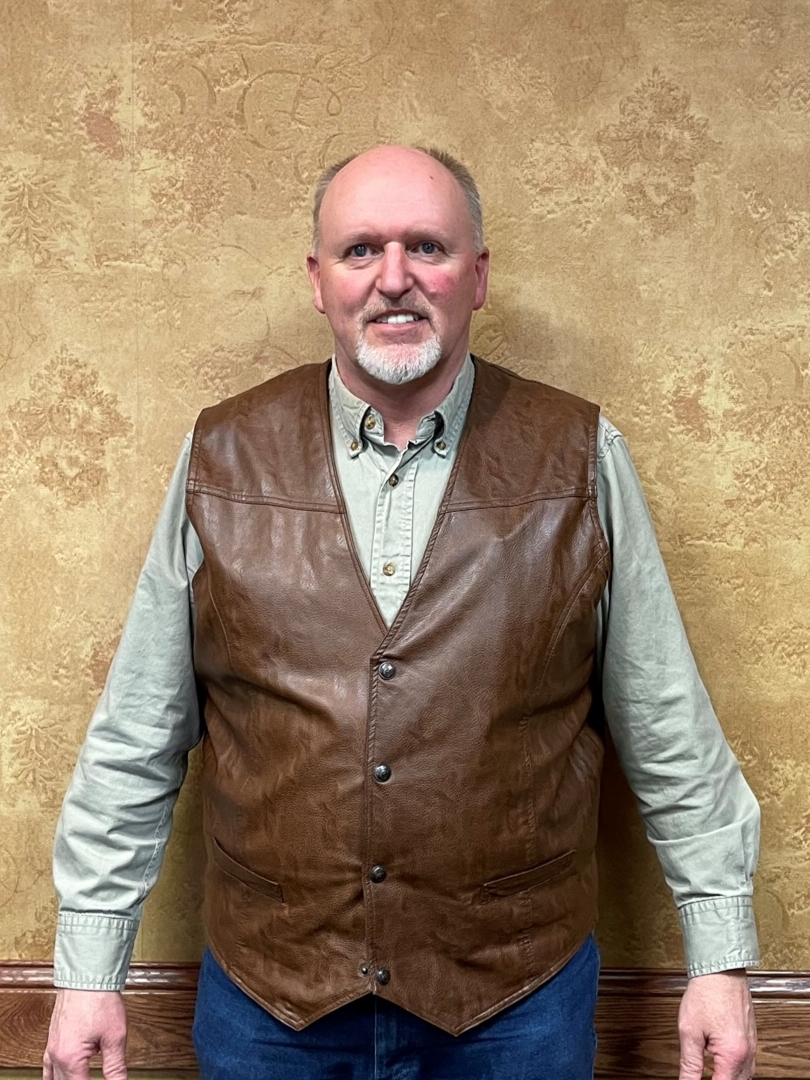 Derrill Fick Area III Director
I am the current Weed Control Officer for Ward County and have held this position for the past 20 years. I have been a NDWCA Area III director off and on since 2001 and I have been President of the NDWCA in 2008 and in 2015. Along with being the current Area III director I am also the current chairman of the Education Committee for the Association.
Before I was hired as Weed Control Officer for Ward County I owned and operated my own spraying company right out of high school doing weed control in lawns and insect control in trees along with noxious weed control for Ward County. Along with this spraying operation I helped my mom and dad on our family farm. I currently live on this family farm with my wife and we continue the haying/farming operations that I grew up with.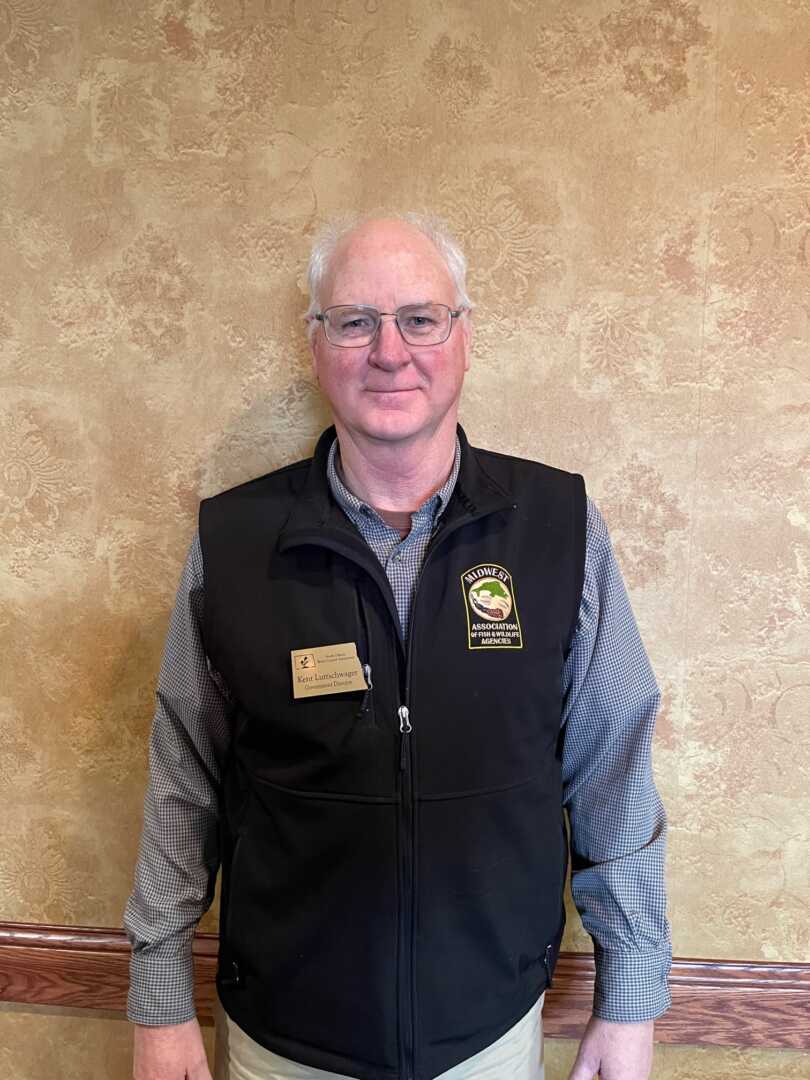 Kent Luttschwager Government Rep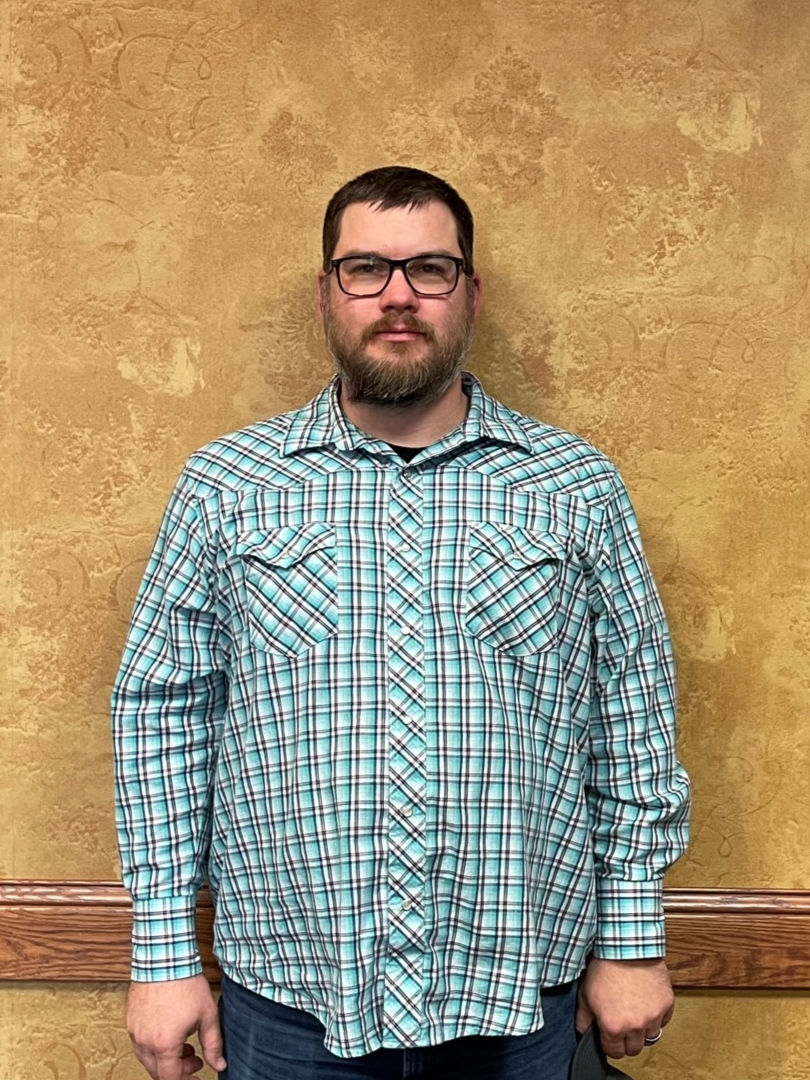 Travis Jepson Past President
Travis is the Stark County Weed Control Officer. He has been with the county for 12 years starting as a member of the spray crew and in 2017 became the weed control officer. He is a native of Killdeer and attended school there. While in school he participated in football and FFA. Fishing was a passion he pursued at the end of the school day. After high school he enrolled at NDSU majoring in mathematics/biology. Travis is married to Katie and they have two daughters. Cooking and doing activities with his family take up his free time.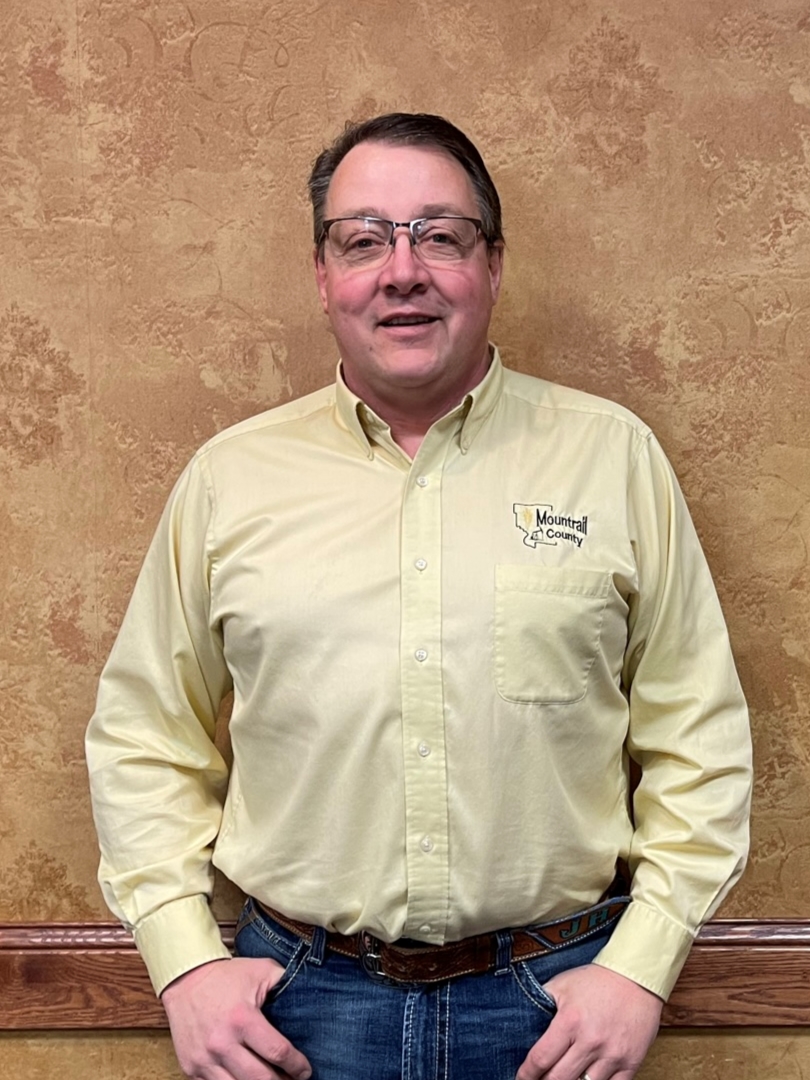 Jim Hennessy President
Jim grew up in Berthold ND where he was raised on a family farm and cattle operation. He graduated from NDSU with a BS degree in Animal Science w/ Minor in Ag Education.
Jim is the Ag Agent with Mountrail County Ag Agency which he also has the Weed Control Officer position for the county. Jim has been an Agent/Weed Officer for 27 years. He is married to Jana and is living on a farm near Berthold where he enjoys his horses, doing Leather work, processing meat and outdoor cooking.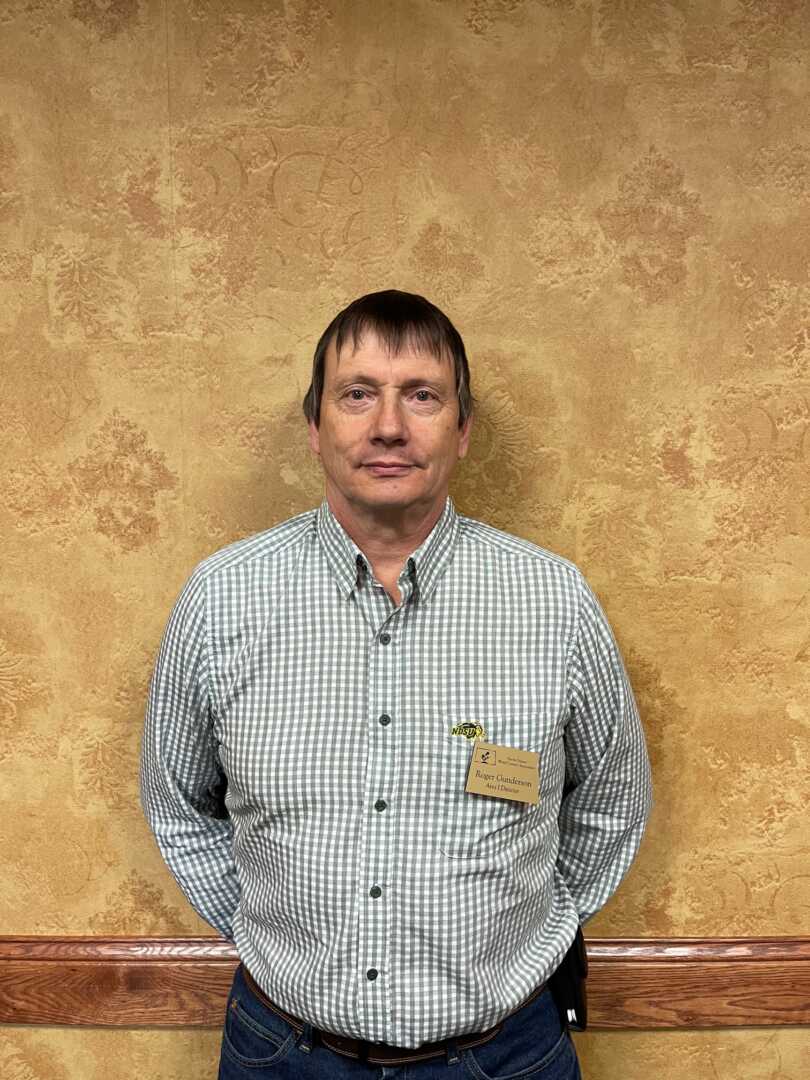 Roger Gunderson Area I Director
I have worked at Ramsey County Courthouse for 32 years. Have been Secretary for Ramsey County Weed Board since 2002. Weed Officer since 2004. Live in Devils Lake.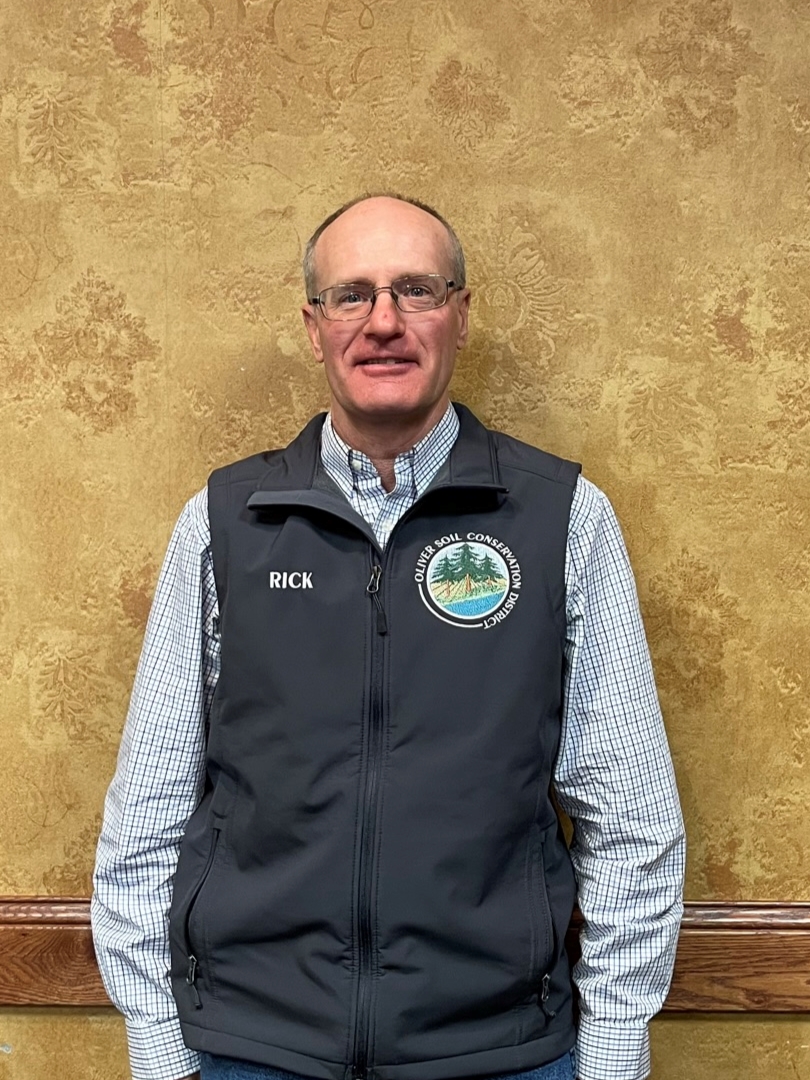 Rick Schmidt Area IV Director
I started as Oliver County Extension Agent and Oliver County Weed Control officer in December of 1993. We operate a club lamb, registered angus and simmental operation east of Center. I am married to Renae and have 4 girls, Rebecca, Reanna, Rachel and Reagan.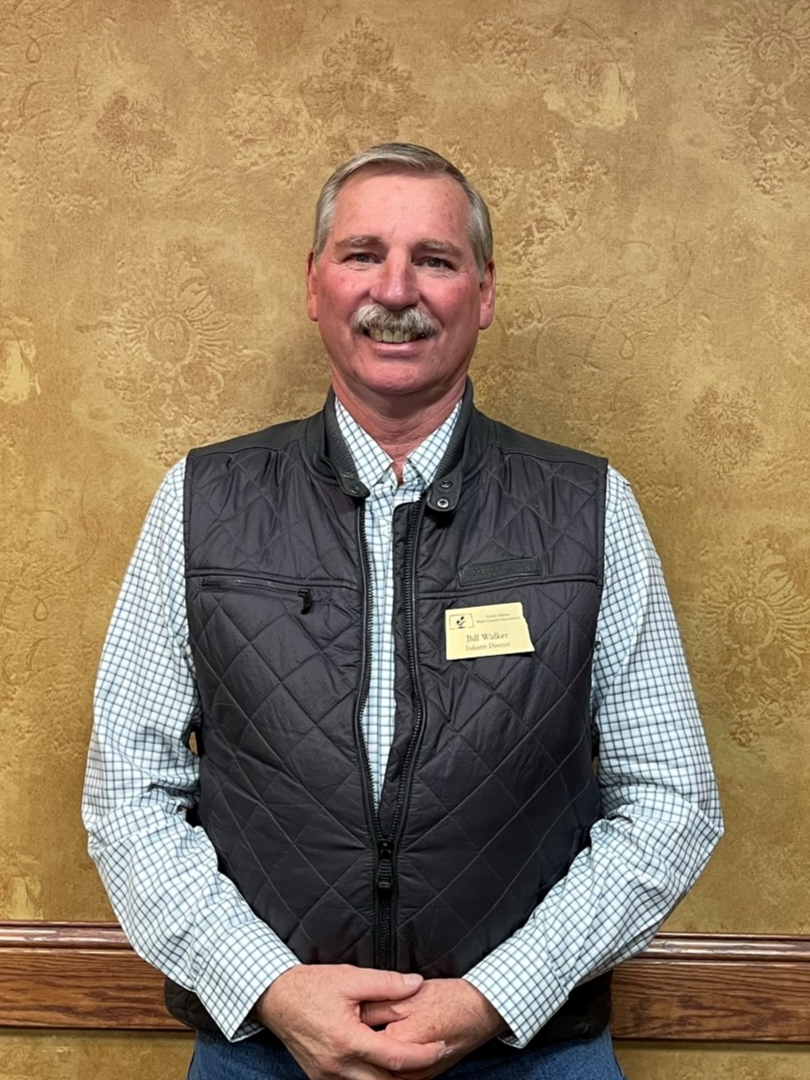 Bill Walker Industry Rep
William "Bill" Walker started his career in vegetation management in Algona, Iowa in 1979 working for a company called Lawn Manicurists (for 5 years), (since changed to Brush and Weeds Inc.). From there he worked for another company (for 5 years) until he started his own companies in 1989, ran his own companies for 10 years and sold them and started his career on the other side of the application business in Pesticide Sales and Vegetation Management Consulting.
Bill has been working in the vegetation management field for 39 years now, he sits on the North Dakota Weed Control Association board of directors as their Industry Representative, Belle Fourche River Weed Management District board and is a past member of HHC (Healthy Habitats Coalition) and has lobbied in Washington, DC for better Vegetation Management on Federal Lands and is a member of numerous State and Federal organizations dealing with vegetation management.
Bill helps to put on numerous training schools every year dealing with Pesticides Safety, Proper Application, Equipment Training, Calibration Training, Noxious Weed Identification and other aspects of vegetation management and is always happy to come and help individual agencies in figuring out their vegetation management needs and solutions.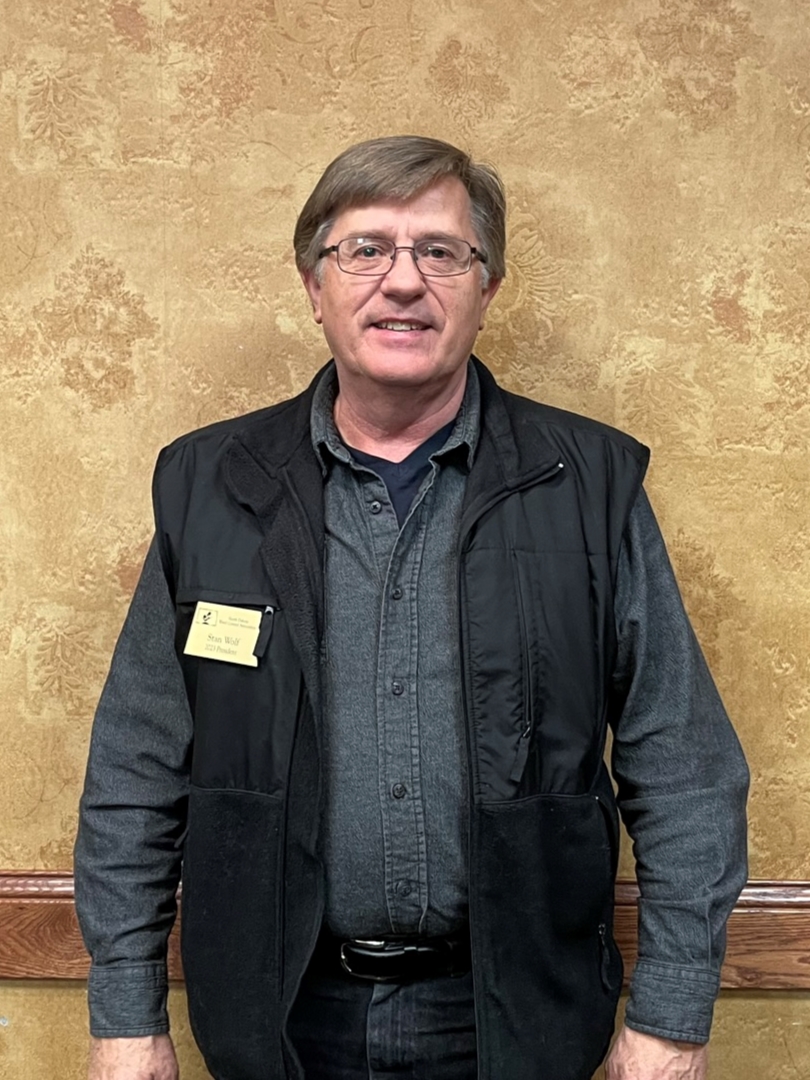 Stan Wolf 1st VP
Stan has been the Cass County Weed Control Officer since 2004.  He has developed an aggressive weed control program, utilizing contractors to spray state, county, and township road ditches.  He also monitors and sprays Water Resource and county owned properties where needed.  He initiated a program whereby newly platted subdivisions will need to submit and file a Weed Management Plan with the county planner and the weed control office.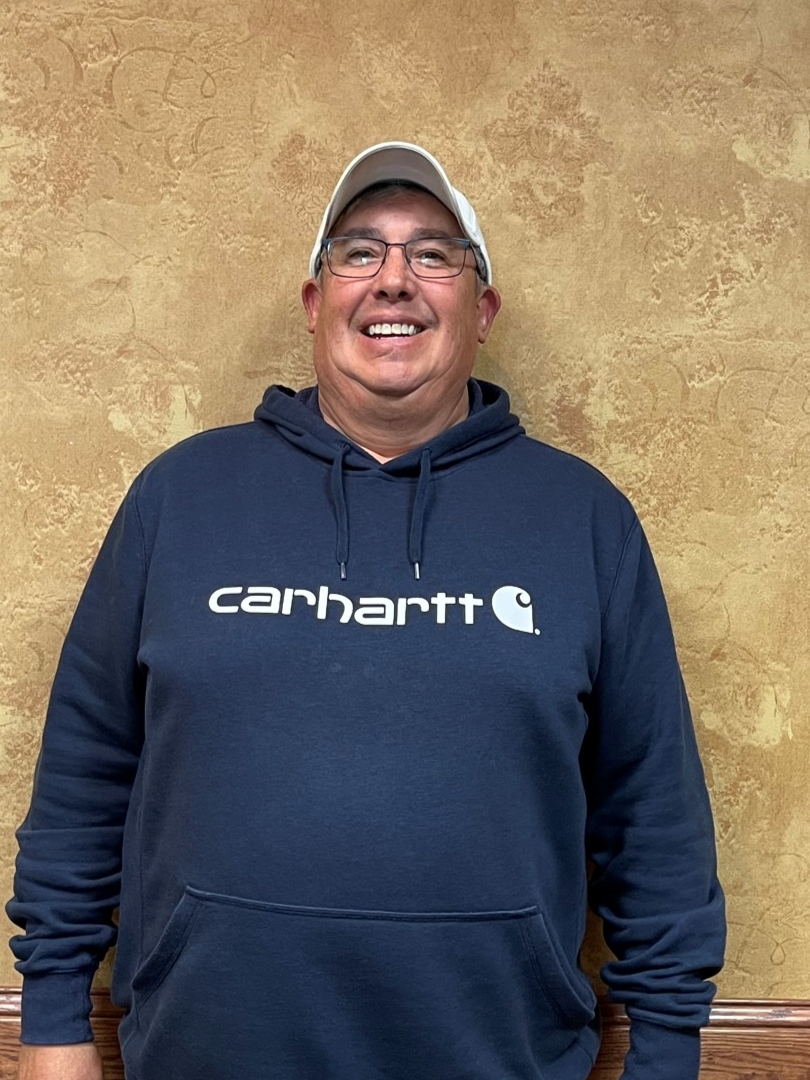 Ron Manson Area II Director
Weed Control Officer from Stutsman County ND. Grew up in the Valley city area where he spent most of his early years playing sports, hunting and fishing. After high school he attended both UND and VCSU studying biology and human resource. He worked 3 years for the US Fish and Wildlife Service as a research biologist before beginning work at Stutsman County Weed Control in 1997. He currently lives in Sanborn, ND with his wife Heather and their 3 children. He spends most of his free time the same way he spent it as a youth, (watching) sports, hunting and fishing.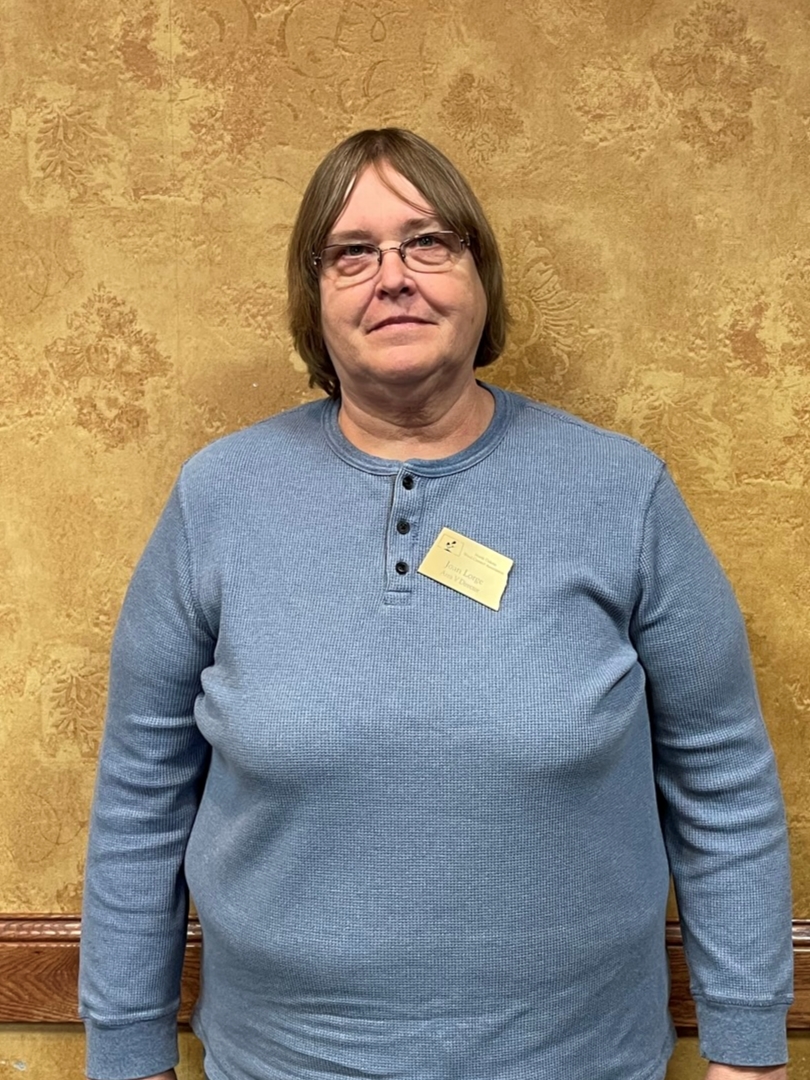 Joan Lorge Area V Director
Joan is the Slope County Weed Control Officer, and Slope County Tax Director.  Joan became the Control officer for Slope County in 1991.  Joan was elected 2nd Vice President of the Association in 1999 and served as President of the Association in 2001.  She is currently the Area 5 director.  Joan attended the Western Weed Forum in 2001 and took the test and became a Certified Manager of Invasive Weeds in 2004.  Joan received the 2016 Ag Commissioners Weed Control Partner Award.
Joan was born and raised in Bowman North Dakota. She spent most of her time growing up on the family farm in Slope County.  Joan and her husband Farrell, have a daughter and two sons.  They live west of Amidon where they raise spring wheat and durum, much of which is grown for certified seed, field peas, chickpeas, oats, barley and raise hay.  They raise Gelbvieh cattle along with 4 English pointer dogs.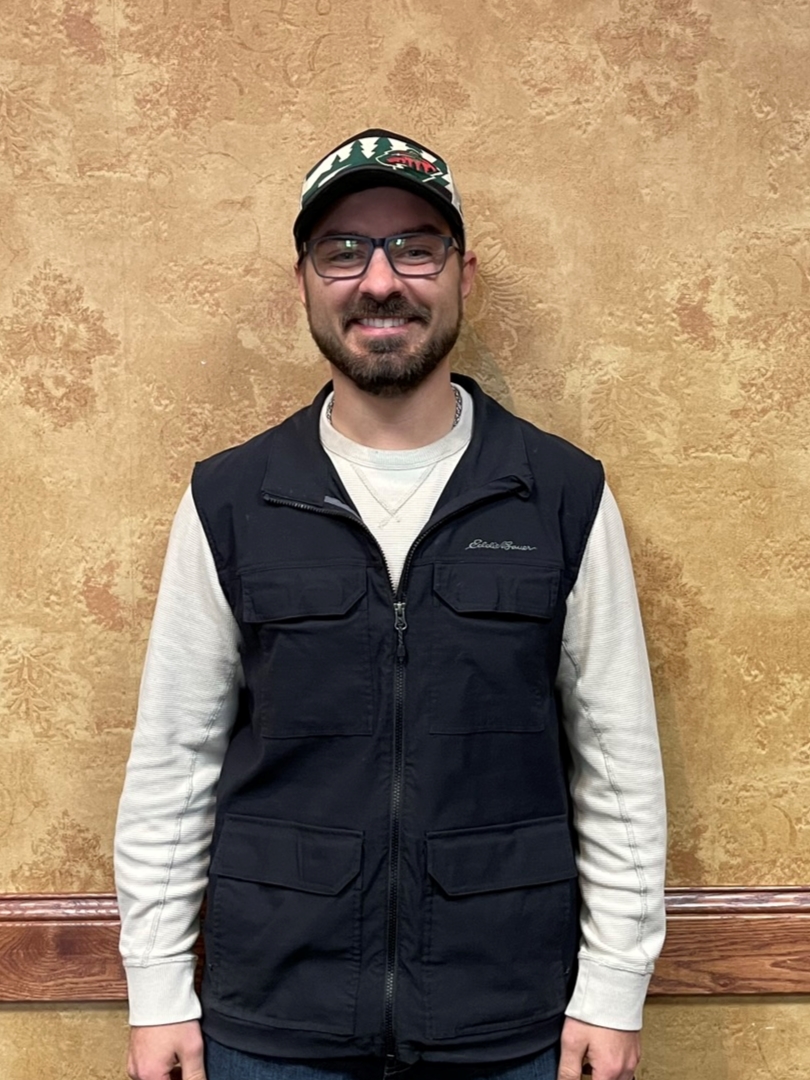 Richard Weisz NDDA
My name is Richard Weisz and I am the Noxious Weeds Specialist for the North Dakota Department of Agriculture. I was born and raised in Bismarck, ND. I attended North Dakota State University and obtained a bachelor's degree in Crop and Weed Science. I have been working with the Department of Agriculture since 2014 and have been in my current role since March 2018. I currently reside in Bismarck with my wife Cortney and our three dogs. A few passions of mine are family, friends and the outdoors.